My latest assignment was given to me by Linda, having booked a surprise birthday trip to Dubai for Miikka. An additional surprise was provided by having a couple-photoshoot in the Marina Walk, which is my go-to location for quick photography-sessions, if the model(s) don't have anything else to suggest. The promenade has nice tall towers and urban features combined with the canal and the moored boats, but is also quite often packed with people. So we had to do some compromises in terms of composition.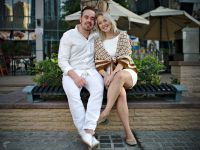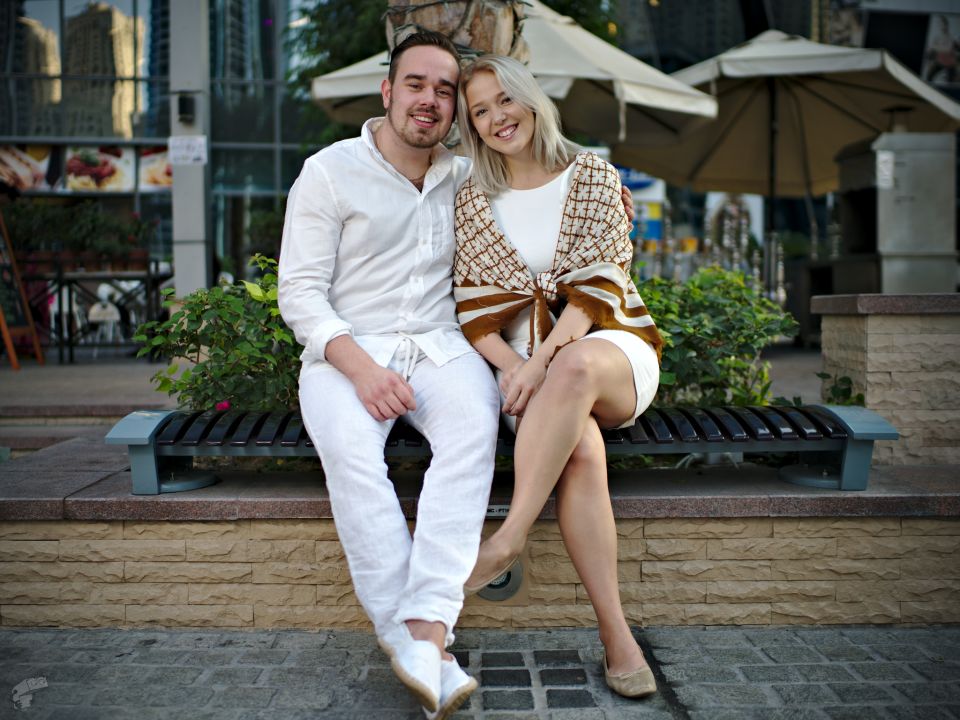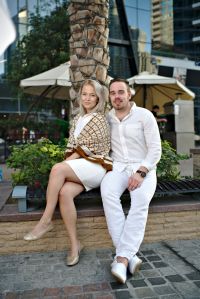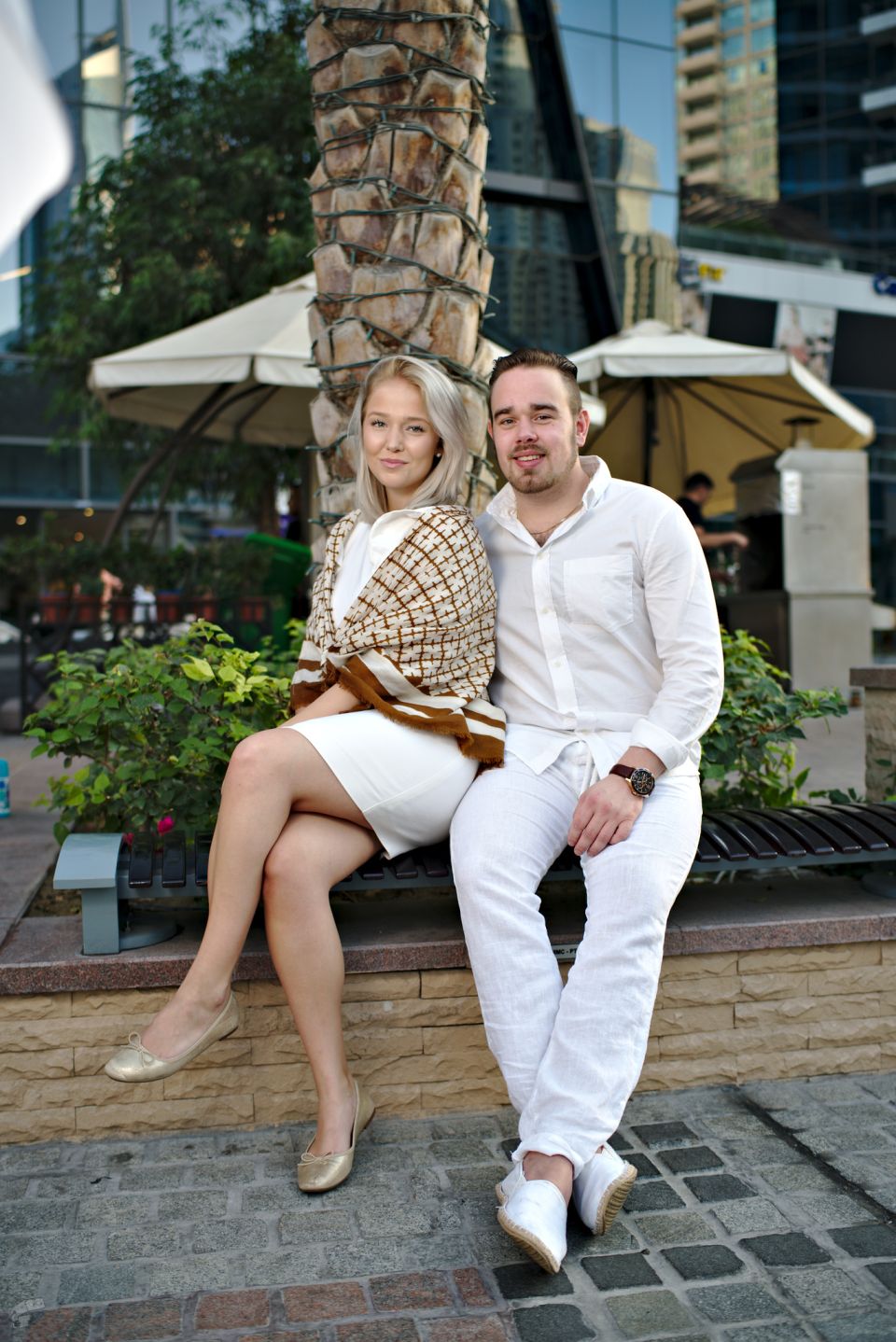 After four o'clock the Marina Walk is still bathing in sunlight, but it's not that harsh any more and flashes are only needed for fill-light. When combining natural light with artificial it's always a win if you don't have to worry about color temperature and can just concentrate on the actual shooting.
At one point we were interrupted by a security guard, who told us we aren't allowed to use tripods. After managing to explain that we're not peeping into people's homes with a long tele-lens but using a flash-stand to, well, hold the flash we we're able to carry on with the photoshoot. This is also one of the reasons I prefer using reflector here in Dubai as it usually draws less attention than setting up a shoot-through umbrella on a stand.
After taking enough couple-photos Linda pushed Miikka in front of the camera for a quick solo-snap and that also proved to be a success with Miikka's all-white outfit which put him right at home in the middle of the yachts and sunshine!