The last few times I have asked models to bring a friend with them for couple of reasons. Firstly it helps to have someone holding the reflector in sunny Dubai, where ordinary flashes might be completely outpowered by sunlight or otherwise inconvenient (setting up and colour temperature difference with ambient light). Also bringing along someone you know makes you more comfortable meeting a random dude, who claims to be a photographer, but who you've never met. An added bonus is when that friend also wants to be in front of camera and I get not only one but two models to shoot at the same time.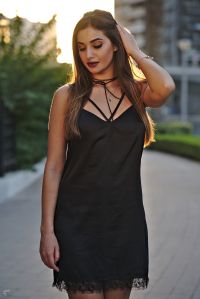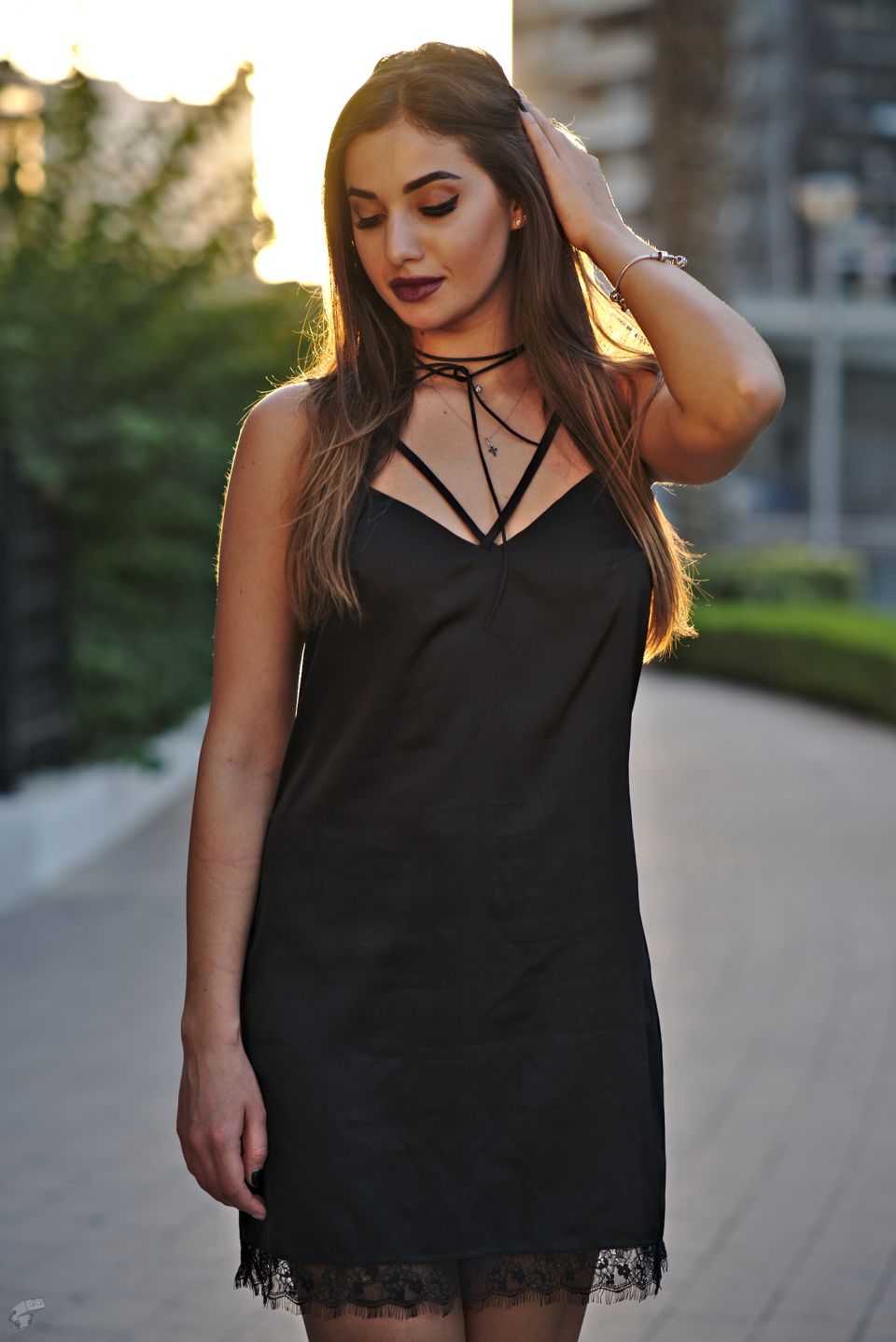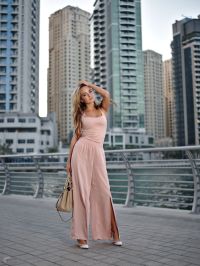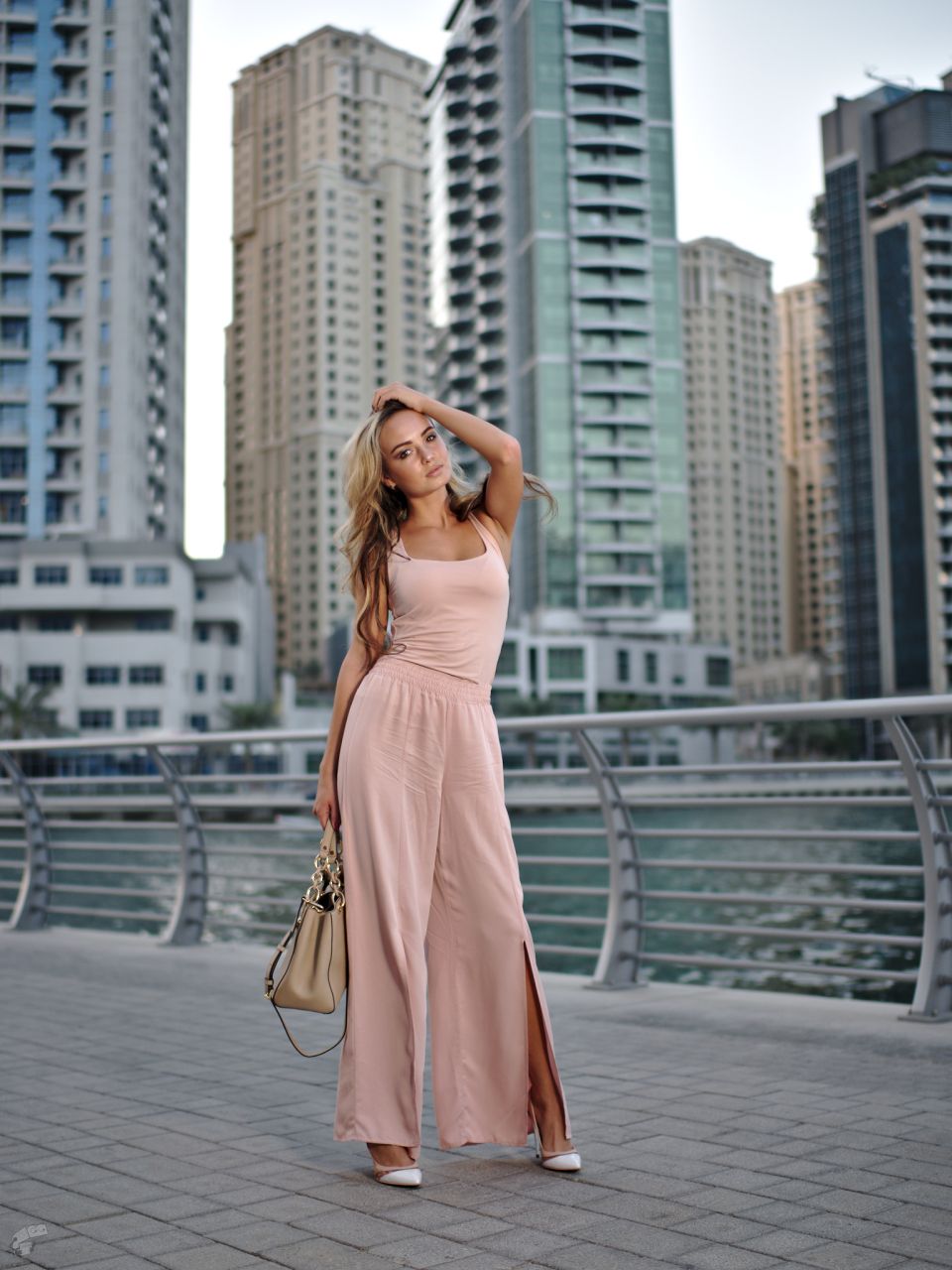 The shoot was delayed by an hour from original four o'clock schedule, which meant we only got the last rays of sun before it set behind the towers of Marina Beach Residence. We only had a few shots using the reflector after which I had to resort to artificial lighting. This is not optimal, especially during the sunset as the colour temperature keeps changing. To fight this I had to use colour gels which in turn requires some guess-work when trying to find a matching tone. Also the amount of light keeps going down and you have to compensate by dropping the power on the flash heads to not over illuminate the subject compared to the surroundings. Fortunately my models Nataly and Oly didn't need much instructing but kept pulling off a pose after pose whenever the flash went off.
You can find Nataly and Oly from Instagram.