Already before moving to Dubai I started searching for local TFCD/TFP-groups from Facebook. Having been part of an active Finnish TFCD-community I had high expectations. But here finding people doing anything for free, even for mutual benefit isn't a walk in a park. I've heard the question "are you really not taking any money out of this" quite a few times.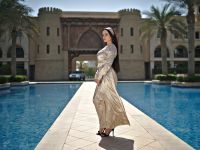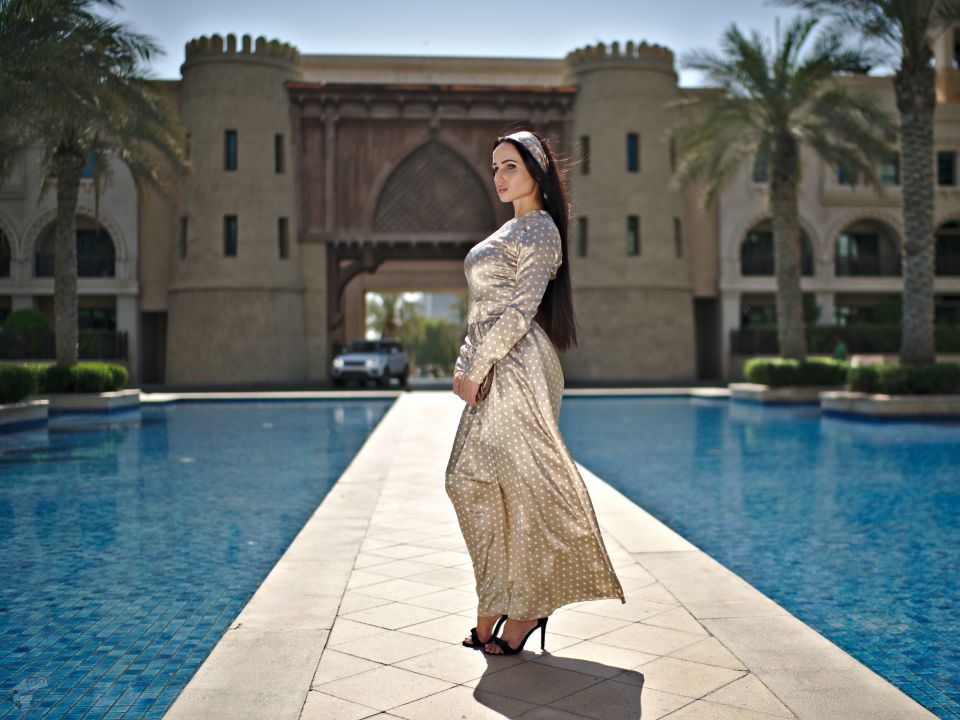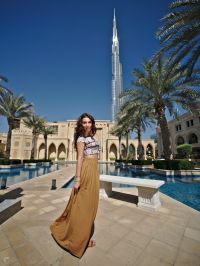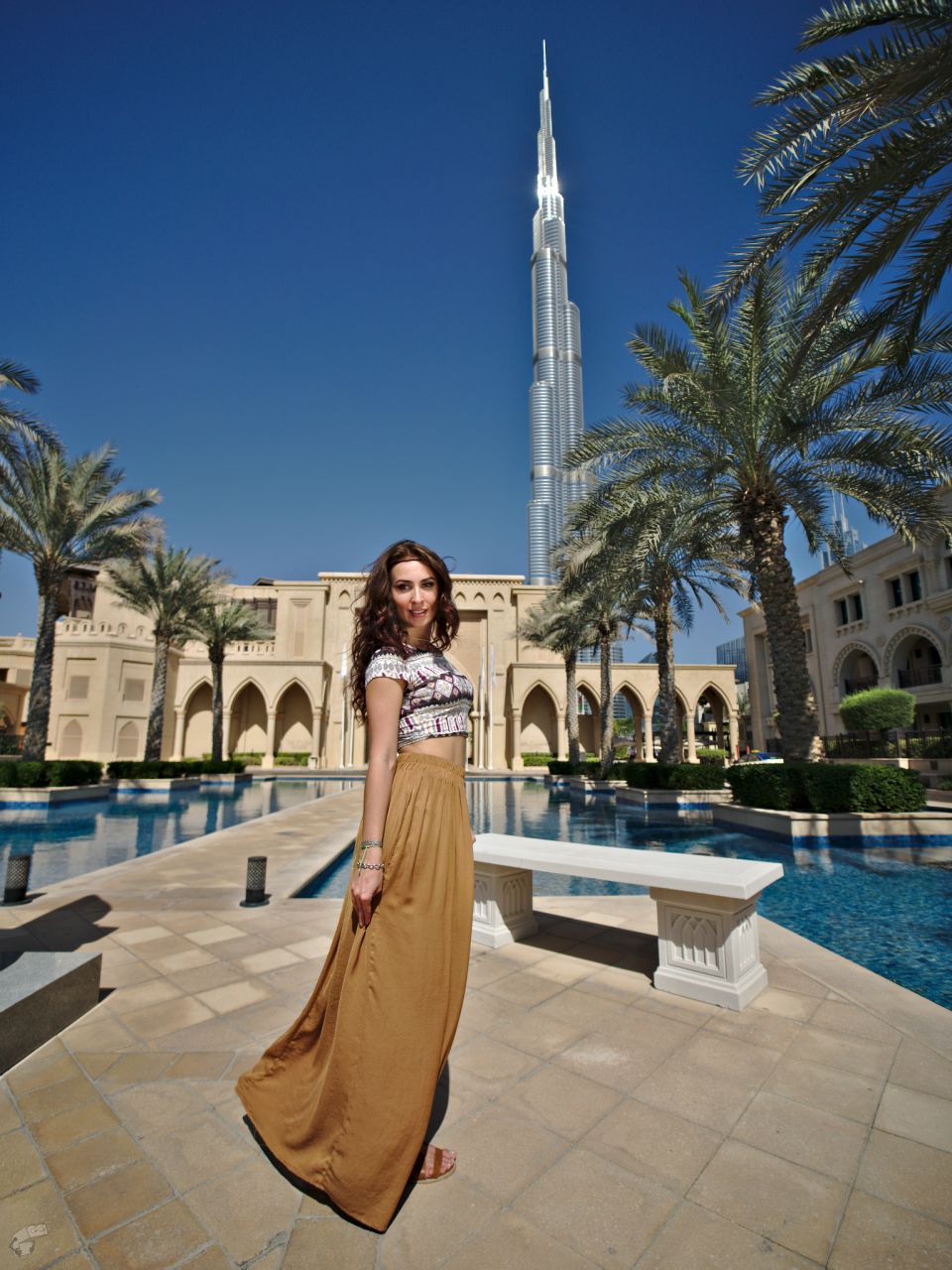 Thankfully I was contacted by Viktoriya, who is also a member of one of these almost dormant FB-groups and after a few weeks we met at Dubai Mall with her friend, Lily. We made our way to the Palace Downtown, where you can have these walkways surrounded by water, or even the majestic Burj Khalifa as the background. And that's exactly what we did as well, however having the world's tallest skyscraper as a backdrop for portrait is not without it's challenges. I had to use my 14mm ultra wide-angle lens, which isn't exactly your everyday portrait-lens, and trying to get the composition work while trying to observe the pose and the light coming from the smallish reflector. We tried quite a few shots with the skyscraper with both Viktoriya and Lily, but I think we nailed the shot with just one of the frames.
It was only around 10am but the sun was already quite high in the sky, so I made the decision to use the reflector with the help of the girls taking turns holding it and being in front of the camera. I did bring my flash gear with me, but I didn't want to struggle with color temperature issues in post-processing nor rely on the HSS-flash having enough power with the use of color-gels. Although requiring quite a lot of effort, using the sun as the rim-light and filling with another light source in front of the model might stay as my favorite lighting setup. The outcome is just worth it!